I figure it's about time for an update on my cooking progress with
The Joy of Cooking
! I have made quite a few things using this trusty cookbook - Christmas cookies, baked eggs, cream puffs, eclairs, and a huge Indian meal with some friends and family. I'm working on a list to try and cook from a few more different categories before I move on to the next cookbook on my list -
Everyday Food: Fresh Flavor Fast
(my choice for spring - seems like there are lots of good recipes for that time when you are coming out of winter hibernation and looking for some fresh, light meals. Well, for everyone except my husband who will always be a meat and potatoes kind of guy no matter the season).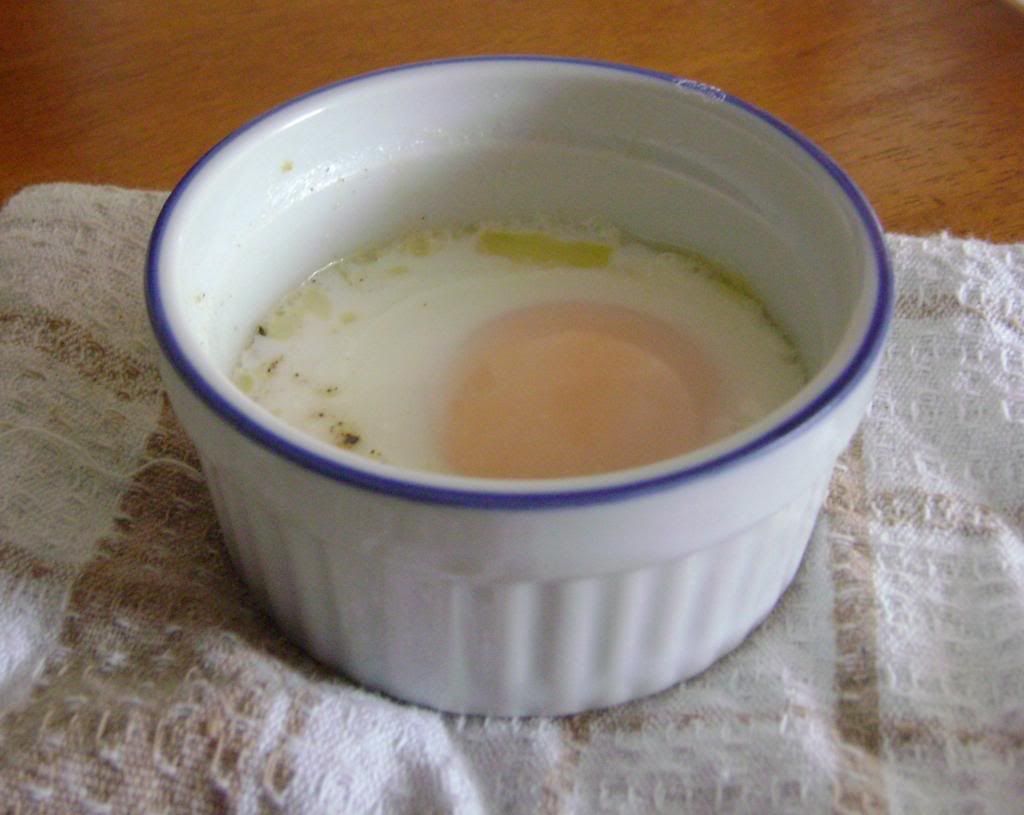 Anyway, here's what I made: Baked Eggs - eggs cracked into little cups and put in a water bath before being placed in the oven. Those were some seriously good, creamy eggs. Yum. I want to try cooking them in a water bath on the stovetop next for a comparison of cooking methods.
I also made a variety of cookies at Christmas and chose a few recipes from
The Joy of Cooking
to round out what I usually make each year. I used the 14-in-one master recipe to make a few different kinds of cookies - marble cookies (well, I made them into checkerboard cookies) and coconut cookies. Both were very yummy. I love the idea of a master recipe with a few simple swaps in flavorings for different cookies. It worked really well and I'm planning to try more variations on the master recipe.
I also made Viennese Crescents which were pretty good. I love those Keebler Pecan Sandies cookies (sadly, I cannot find them here!) and I'm always looking for a recipe that reminds me of them. These Viennese Crescents came pretty close.
Last but certainly not least, we invited friends and the in-laws over for dinner and served an Indian menu cooked completely from recipes in
The Joy of Cooking
(except for the butter chicken and rice which friends brought). We had Barbecued Kebabs (well, George Foremaned since it's the middle of winter here and I wasn't going to shovel out the grill) and Tandoori Chicken (so yummy!) served with dal, potato patties and a mint-cilantro chutney. I even made the raita and naan bread (I almost bought them but decided I'd make everything). I'm so glad I made the naan - it was surprisingly easy and lots of fun since we all worked on shaping it and tossing them on the hot stone in the oven. I am going to use the naan recipe again to make grilled pizzas this summer. Everything was a hit and we barely had any leftovers. Sorry I don't have any pictures of the food - we were too busy cooking and eating!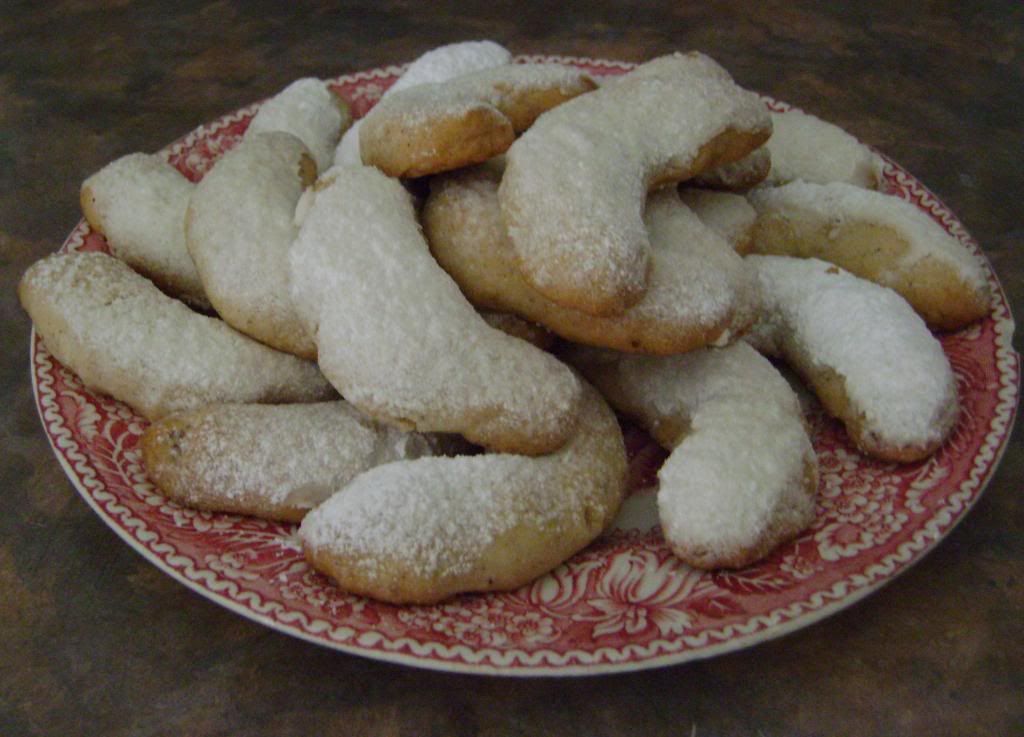 The night was so much fun that we've started having monthly get-togethers where we make all the recipes - our one rule is no take-out! Last month we did a Chinese night and this month we're having smoked meat. Not sure what our upcoming plans will be but I'll let you know!